Scholarships & Grants
2014 Scholarship Winners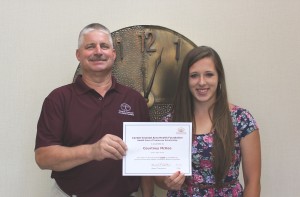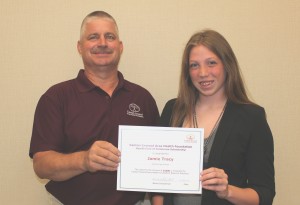 Area Students Receive Health Care Scholarships

The Canton-Inwood Area Health Care Foundation offers scholarships annually to deserving students who are pursuing an education in health care.

The 2014 Health Care of Tomorrow Scholarships have been awarded to Courtney McKee and Jamie Tracy. Each received $1,000.

A 2014 graduate of Alcester-Hudson High School, Courtney aspires to become a physician. She will study Biology/Health Professions at Northwestern College in Orange City, Iowa. "I have chosen the medical field because I want to make a difference in people's lives, by being someone who they can come to for answers, someone who will take the time to research their medial issues and properly diagnose them so they can live long, healthy lives," said Courtney in her application.

Jamie is a 2013 graduate of West Lyon High School and is currently enrolled at Augustana College with a Biology/Pre Med major.

"My plan for the future is to attend medical school after my undergraduate degree to become a general physician because I believe that we need more general physicians as there is such a shortage," said Jamie.

"One of the goals identified by the Foundation Board of Trustees is to provide financial assistance towards the education of future health care professionals through scholarships and grants, " said Foundation Director Brendyn Richards. "We are very happy to meet that goal by awarding these qualified recipients with the2014 Health Care of Tomorrow Scholarships."

To find out more about the Canton Inwood Area Health Foundation and how you can support its mission to support the education of students, please visit https://cantoninwoodfoundation.org or call Brendyn Richards at (605) 764-1495.